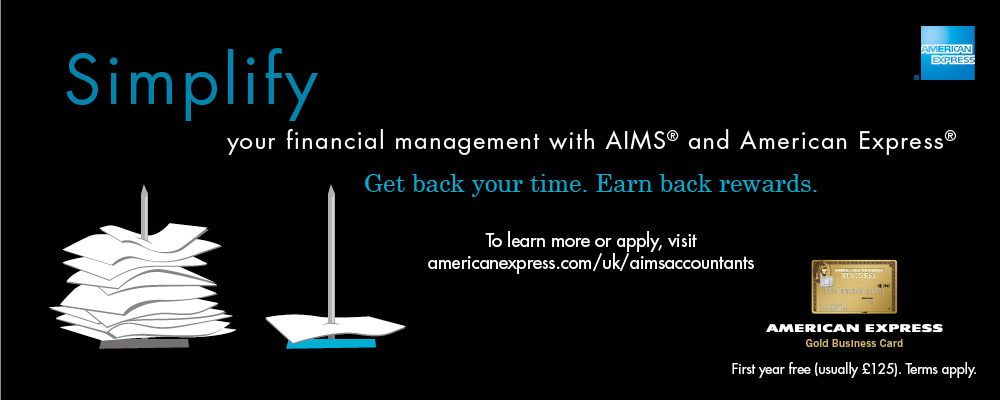 As we move forward in this fresh year, we have a solution to a time old pressing issue, your business' cash flow. To help our clients do what they do best, business, we've partnered with American Express® to help provide a solution for small businesses across the UK.
Growing a business can be really challenging and it's incredibly important to keep your cash flow flowing. If you're currently paying for your expenses by cash, invoice or cheque, the payment will leave your account right away, whereas with the American Express Gold Business Charge Card, our clients can take advantage of up to 54 days before the date it's due1.
When you sign up as an AIMS client there is also a special Membership Rewards® bonus: you could get 5,000 Membership Rewards points on the first £1 spent. Also, you can earn 1 Membership Rewards point for every full £1 you spend on business purchases on the Card. Use these points to reward yourself, clients, employees or reinvest in your business1.
Your business isn't ordinary and we're no ordinary bean counters. Our clients benefit from a wide array of business solutions and our partnership with American Express has made being an AIMS client even more rewarding.
At AIMS Accountants for Business we want you to focus on running your business and whatever business you're in, using an American Express Business Card could help.
If you would like more information, see here.
1. Terms and Conditions apply. For more information, visit americanexpress.com/uk/aimsaccountants