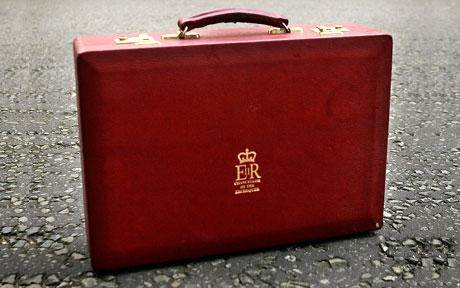 We wonder if Wednesday's budget announcement from George Osborne will be another tsunami of politically motivated but disjointed ideas rather than a meaningful budget that delivers support and confidence for SMEs.
We asked our accountants what they would like to see featured in this year's budget, which will alleviate the pressure on Small Businesses and here is their wish list;
RTI (Real Time Information)
We would like to see a permanent relaxation of RTI for small businesses that struggle with the administration and are likely to suffer penalties when the reporting rules are enforced.
Malcolm Neal, an AIMS Accountant from Devon says that 'one suggestion would be to allow RTI reports to be submitted by the 19th of the following month, this would bring it in line with CIS reporting and the payment of PAYE/NI and would improve the accuracy of data and help many small employers and accountants who are finding it very difficult to meet the current deadlines on or before any payment is made.'
National Insurance Contributions
John Wiggins, an AIMS Accountant from Leeds says "one main gripe is for the scrapping of NIC class 4, reverting back to 'income tax' for greater transparency because it is currently confusing and deceiving SME self-employed tax payers. It would also assist in recovery where loss reliefs have been claimed for tax purposes but which are not easily applied to class 4 NIC."
Another suggestion from AIMS Accountant Anthony Mackenzie "would be to raise the threshold at which low earners start paying NIC's. The government constantly alleges that they are dedicated to encouraging young people and people on benefits to work in full time employment yet at the same time the threshold at which low earners and potential employers are being forced to pay NIC's is far too low. The threshold has to be raised if SME's are supposed to take the government seriously."
Bank Lending
Virginia Pearson, an AIMS Accountant from Somerset says "I think my clients would like to see less politically motivated measures, and more encouragement to the banks to lend them money. It seems that the banks will only lend you money if you don't need it."
AIMS Accountant Graeme Lawson said that "we currently do not have clients complaining about access to bank funding, or even a shakeup in the building rating system. Instead the vast majority are feeling quite confident and have seen real business growth in the last 6 months."
Other accountants have said that where their clients do require funding, they would like more accessible and cheaper finance from lenders, particularly the banks.
One comment was that further thought needs to be given to how SMEs can raise finance, as nothing this Government has done so far has been any good!
VAT
A tax on spending is already high so why not reduce taxes on earnings? There is a belief that by doing so tax compliance would improve, and tax revenues might improve as well.
AIMS Accountant Jon Huntley suggests an 'increase the VAT threshold from £79,000 to £150,000 and/or the introduction of VAT for small businesses on a sliding scale.'
Malcolm Neal, an AIMS Accountant from Devon says; "I have a few small clients who have almost gone out of business when they have registered for VAT and I know others who could grow and employ more people but deliberately keep their turnover below the VAT threshold. VAT is not a problem if most of your customers are VAT registered but anyone selling to the public either loses margin or has to put up prices and become uncompetitive when they start to charge VAT."
What would you like to see in this year's budget that will help your business grow and develop? Join our discussion below.