With over 28,000 clients across the UK, AIMS accountants work with businesses of all shapes and sizes. Our new feature, AIMS Clients in Focus highlights just a small sample of those businesses we help every day.
Here Sarah Henry, a client of Steve Hunt in Barnsley, tells us about their business, Sarah Henry Consulting. You can find out more about Sarah Henry Consulting on her website.
What is the name of your business?
Sarah Henry Safeguarding Consultancy Ltd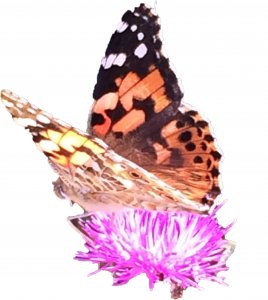 How long has the business been going for?
I have been self employed for 2 years and I incorporated the company in June 2020
What does your business do?
My business provides safeguarding consultancy and safeguarding training courses. I am also a licenced Mental Health First Aid England Instructor and I teach mental health first aid courses to professionals working with children and young people, e.g. teachers.
What are the main challenges your business faces?
The main challenge my business faces is adapting to the new way of working since the pandemic began and the impact on face-to-face teaching due to Covid 19. I have worked hard to address these challenges and with appropriate risk assessments I am now able to deliver my courses again.
Why did you choose an AIMS Accountant?
I chose an AIMS accountant as I wanted to have an accountant who would help me to transition from being a sole trader to a company director. I liked the way my AIMS accountant was able to explain everything to me. I also chose AIMS because I liked the way in which everything would be delivered as a package via a monthly fee with no hidden costs and easy to pay direct debit.
What has your AIMS Accountant brought to your business?
I have felt the benefit to moving to an AIMS Accountant almost immediately. Steve is very helpful and knowledgeable and no question is ever a silly question. Steve has made the process of setting up my limited company easy to understand and has walked me through the process step by step.
Why would you recommend AIMS to other businesses looking for an accountant?
I would definitely recommend AIMS to anyone who is looking for an accountant. I wish I had found them sooner. I like the fact that the fee is payable monthly so you know exactly what the costs are. I like that the service is so quick and responsive – when I email my AIMS accountant I get a reply quickly and this is exactly what a fast moving business needs. As a small business, I have found the expertise of AIMS to be invaluable and really helpful in growing my business. I look forward to working with my accountant, Steve, for many years to come.